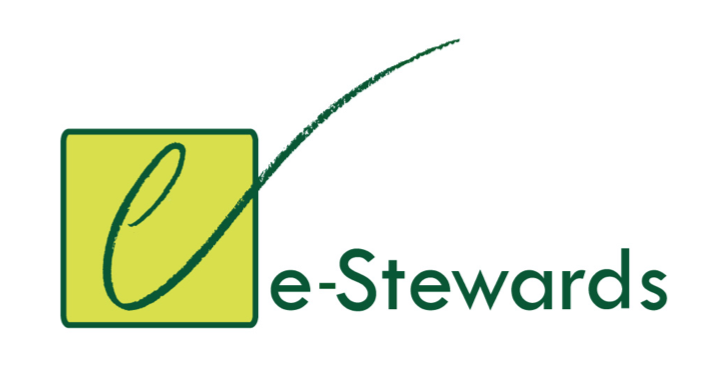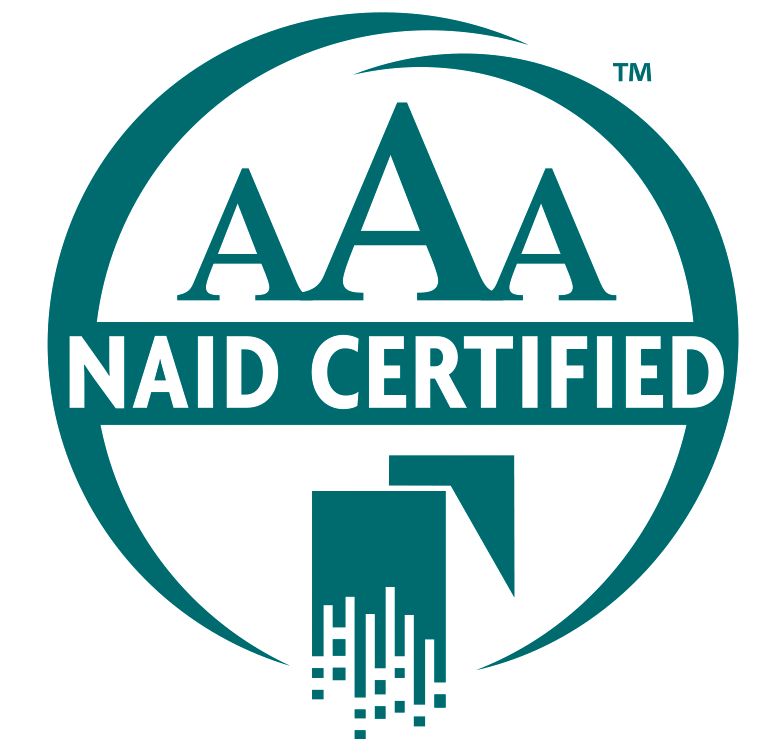 "A One-Stop Gold Standard"
Seattle, Washington. October 4, 2018. The Basel Action Network (BAN) has entered into a Memorandum of Understanding with the National Association for Information Destruction® (NAID®) to require all current and future e-Stewards® Certified Recyclers in all of their facilities to also become NAID AAA Certified for Electronic Media. For their part, NAID will grant e-Stewards "Network Participant" status, which includes discounts on consultation, training, marketing, and initiation fees.
With the industry's most robust specifications and auditing methodology, NAID AAA Certification is considered the premier standard for secure data destruction operations, while e-Stewards is considered the most rigorous standard with respect to social and environmental responsibility. Customers of electronics recyclers need to concern themselves with both potential sources of harm and liability and regulatory compliance.
"It is very clear that our major enterprise customers are not only very concerned with protecting the environment and human rights, but increasingly are intent on not compromising their customers' private data," said Jim Puckett, Executive Director of BAN. "It makes sense then for e-Stewards to be the one-stop gold standard for all manner of ethical and accountable recycling."
Already, e-Stewards uniquely requires performance verification of its members through unannounced inspections and the routine hidden placement of EarthEye™ GPS trackers into the electronic scrap entering its members' recycling streams, to ensure it all ends up in the right places. NAID AAA Certification likewise involves unannounced audits as well as the forensic examination of electronic media to ensure that all data is safely destroyed.
"We compliment BAN on its decision to incorporate our rigorous audit regime into their program," said NAID CEO Bob Johnson. "In doing so, they are telling service providers and the businesses they serve that data security and regulatory compliance are assured."
BAN is giving e-Steward Recyclers three years from the date of publishing the new requirement to adopt NAID AAA Certification, which is the industry norm for major standard revisions of this kind.
END
For more information contact:
Jim Puckett, Executive Director of BAN,
email: email hidden; JavaScript is required,
phone: +1 (206) 652-5555
Bob Johnson, CEO/Executive Director of NAID,
email: email hidden; JavaScript is required,
phone: +1 (602) 788-6243
About e-Stewards® Certification
The e-Stewards® Initiative is a market-based solution to help individuals and organizations identify and promote those electronics recyclers that ensure that used electronics are managed with the highest standards of environmental and social responsibility. e-Stewards Certified Recyclers are audited and certified to ensure highest levels of responsibility and e-Stewards Enterprises are major corporations, municipalities or institutions that agree to make best efforts to make use of e-Stewards Certified Recyclers. For more information about the e-Stewards Initiative visit: www.e-Stewards.org, and follow @e-Stewards on Twitter.
About NAID
NAID, a division of the International Secure Information Governance and Management Association™ (i-SIGMA™), was founded in 1994. NAID focuses on secure data destruction and advocates for a standard of best practices across governments and by service providers as well as product, equipment, and service suppliers globally. It also works to improve the sales efforts of approximately 2,000-member companies by providing tools for compliance with all known data protection regulations. The NAID AAA Certification Program, which is held by approximately 1,000 service providers on five continents, is now required in thousands of government and private service contracts. Learn More About NAID at www.naidonline.org.