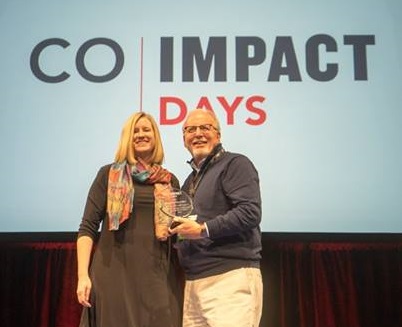 The e-Stewards team is delighted to congratulate e-Stewards certified company Blue Star Recyclers for being selected as this year's Social Venture of the Year. Blue Star was selected from among 60 social ventures by an expert panel of impact investors at the Colorado Impact Initiative Days in Denver that took place on March 3rd and 4th, 2016.
"Blue Star has been a certified e-Steward for  three years, and BAN is honored to have this committed social accountability leader among its ranks," said Greg Swan, Director of the e-Stewards Certification program.
"To be chosen out of a field of over 250 Colorado for profit and nonprofit social ventures was a tremendous honor for our organization.  This award is not only an affirmation of our core mission to create meaningful employment for people with disabilities through ethical electronics recycling, it also demonstrates that an e-Steward recycler can be asset to their communities – instead of potential liability.
For the full press release click here.