Digital Equity Program
In 2017, e-Stewards® announced a new program  to help overcome the digital divide and provide computers and internet access to low-income communities, The e-Stewards Digital Equity program is designed to combine the forces of cities, enterprise companies and e-Stewards Certified Refurbisher/Recycler to help solve the problem of digital disadvantage.
This program, which will be officially launched on January 1, 2018, promotes ethical refurbishment for digital inclusion across North America. If you are interested in getting involved, please contact us now about becoming a partner.
What is Digital Equity?
In today's information age, there is not much in our lives that does not require a computer or the internet to function in society. Yet, 1 in 5 Americans are still disconnected and unable to participate in the digital environment and economy due to the high cost of computing equipment and services.


According to the National Digital Inclusion Alliance, Digital Equity is defined as a condition in which all individuals and communities have the information technology capacity needed for full participation in our society, democracy and economy. Digital Equity is necessary for civic and cultural participation, employment, lifelong learning, and access to essential services.
Across the US, many forward-thinking cities are launching "digital Inclusion", or "digital equity" programs as a remedy. But they often cannot get their hands on enough low-cost hardware to meet the demand. Meanwhile many thousands of perfectly functioning computers are scrapped each year by major corporations, and end up being shredded for their commodities,  or worse, exported to substandard, highly-polluting processing operations overseas.
The e-Stewards Digital Equity program (eDE) is designed to solve this challenge.
What is The e-Stewards Digital Equity Program?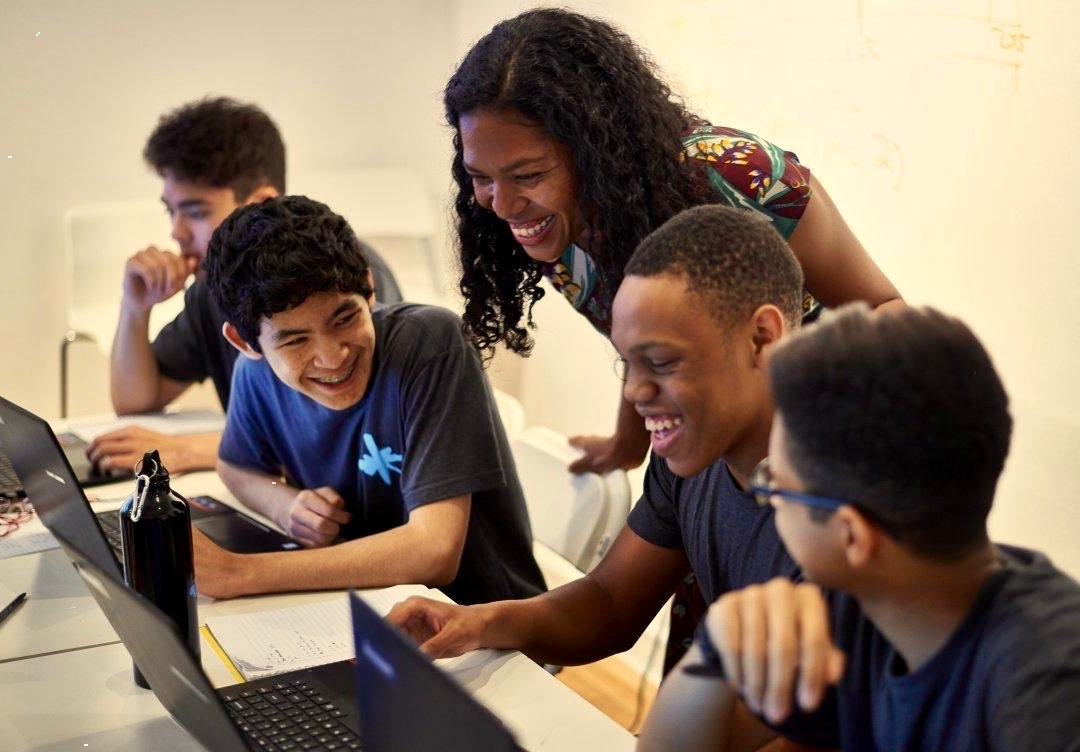 The e-Stewards Digital Equity (eDE) program solves the community need to achieve all-inclusive digital literacy by channeling used IT equipment from major institutions and corporations, refurbishing it to the highest standard – e-Stewards, and then deploying it at low-cost to deserving communities and individuals via existing city government led digital equity programs.
The program is based on a public-private partnership between corporate and institutional donors; e-Stewards Certified Refurbisher/Recyclers; and cities, including those in the Housing and Urban Development Department's (HUD) ConnectHome program — all committed to ethical reuse for community good.
By providing large enterprise companies with the assurance of careful management and refurbishment of their old equipment, and an established, reputable channel to needy communities, the e-Stewards Digital Equity program will allow enterprise corporations to more easily engage in donating to ethical reuse for community good. e-Stewards Certification assures worker protections, data security, minimum specifications for tested and fully functional equipment, and prohibits the export of hazardous electronic scrap to developing countries.
The benefits of this program are significant: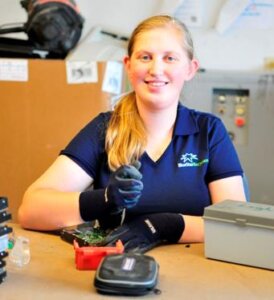 Cities benefit by finally having low-cost, high-quality equipment
Enterprises benefit from having their IT asset liabilities carefully managed while garnering excellent public relations
e-Stewards Refurbishers/Recyclers benefit by expanding their market to another realm of asset management services while building fruitful community relationships
The low-income recipient benefits by access to a New Device Experience at very low cost.
The environment benefits by lowering the carbon and toxics footprint from information technology use by virtue of giving longer life to resource intensive products.
What people are saying about e-Stewards Digital Equity program?
Who are some of our current partners?