Recognized as the most comprehensive standard for the safe, secure, legal, and globally responsible disposal of electronic waste (e-waste), e-Stewards® Certification is expanding throughout the world.
With sites already in the United States, Mexico, and Canada, as of the summer of 2013, e-Stewards Certification Program, the highest standard in e-waste recycling arrived in Europe. The ITAD Works Ltd., based in Cranleigh, Surrey, United Kingdom, is leading the charge as the first e-Stewards Recycler in Europe.
Mandy Knudtson, e-Stewards Business Manager, commented, "As technology advances and our consumption of electronic devices increase, we are faced with a growing environmental challenge: electronic waste. We're thrilled to partner with The ITAD Works to tackle this challenge and provide European businesses and residents with an electronics recycler that they can trust to handle their e-waste with complete transparency and accountability."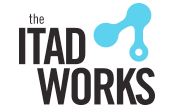 Chairman of The ITAD Works, Robin Gue said, "The ITAD Works is proud to have been recognized with e-Stewards certification. Our clients have the assurance that the rigorous due diligence required to audit us has been done for them. The e-Stewards Standard requires mandatory adherence to ethical and responsible recycling and is enforced by industry experts. A key part of our client engagement is that we become accountable and responsible for significant risks and liabilities as equipment reaches its end-of-life. The standard ensures good practice and downstream accountability on an ongoing basis."
We're proud to welcome The ITAD Works as our first e-Stewards certified European facility.