From the CIO Journal of the Wall Street Journal, by Joel Schectman.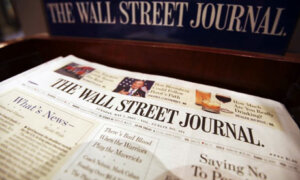 Apple's flight from and quick return to an environmentally-friendly electronics registry, after a whirlwind of controversy earlier this month, shows green computing has struck a chord with many customers. Some corporations, like Ford and Kaiser Permanente, had already pledged to purchase computers that do less harm to the environment, and ensure that toxins inside the machines are recycled safely. CIOs may want to reduce the environmental impact of IT departments out of a sense of conscience or to comply with a broader corporate policy. But CIOs who want to go green face a jumble of overlapping industry standards. Sue Chiang, pollution prevention co-director of the Oakland, California-based Center for Environmental Health, spoke with CIO Journal about how IT departments can make their work greener.
EPEAT
Computers present on this green electronics registry are self-listed by manufacturers, and are required to contain fewer toxins, be energy efficient and easy to disassemble for recycling or upgrades. Electronics makers put their own products on the list, without a prior inspection from the organization. But the EPEAT organization, created jointly by the federal government, manufacturers and activists, spot-checks products on the list to confirm electronics makers are meeting their commitments. Products can be EPEAT Bronze, Silver or Gold, depending on whether computers go beyond basic requirements and also meet optional environmental targets.  "We recommend purchasers look for products at the highest EPEAT-level offered," Chiang said, adding that when new generations of electronics are listed, they are often initially only available in EPEAT Bronze.
Energy Star
CIOs should opt for EPEAT registration when available, which also includes an Energy Star certification, Chiang says. But some products, like printers and scanners, cannot be registered under EPEAT, which has not yet created standards for these devices. In those cases the Energy Star seal alone is the second best option, Chiang says.
E-Stewards
CIOs who don't want computers to end up contaminating landfills or being picked through by data thieves should make sure their recyclers are certified under the federal e-Stewards standard, Chiang says. This government-backed standard, created by environmental groups working with the EPA, ensures that computers are recycled safely, with data wiped, and materials reused where possible, with the process backed by third party auditing.
Chiang supports the e-Stewards standard over another government-backed e-waste recycling certification, R2. That standard has similar rules for recyclers, but allows e-waste to be exported to the developing world if the international facilities meet the same requirements. The e-Stewards certification also bars the use of prison labor, allowed under R2 in certain instances. Many companies hire third party asset management companies to handle disposal of their computers. Chiang says CIOs should put certification requirements for e-waste recycling into their contracts with these vendors. CIOs who lease computers should be sure these vendors will use a certified recycler as well, Chiang said.