From WNYC, by Tracey Samuelson (at the website you can listen to the audio report and view a slide show featuring e-Stewards Certified Recycler WeRecycle and e-waste collector The 4th Bin.)
Electronics manufacturers are required by law to take back their products for recycling when consumers are done with them. But figuring out how to turn a product over for recycling – and how to get it there – is the job of the consumer.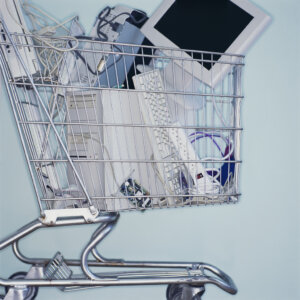 Consumers can look up the drop-off locations for a given manufacturer on The New York Department of Environmental Conservation website (
PDF
).
Some companies and nonprofits also offer free e-waste recycling:
•    Goodwill accepts computers and peripherals (keyboard, mice, etc.) of any brand. Some locations also accept TVs. The Salvation Army will also take any product by any brand.
•    The Lower East Side Ecology Center opened a warehouse by the Gowanus Canal in Brooklyn earlier this year. They accept any e-waste, regardless of manufacturer, and host one-day collection events throughout the city.
•    At Best Buy, consumers can drop off up to three items per household per day, regardless of manufacturer, though there can be limitations on size.
•    The 4th Bin will pick up e-waste from consumers and businesses for a fee, typically between $10 and $125.
•    The non-profit Basil Action Network runs a program to evaluate the standards and ethics of e-waste recyclers. Their website offers a list of companies that have achieved their e-Stewart certification.
•     For more information on drop-off locations, see the city's site.
A separate state law requires that all cell phone service providers accept cell phones for reuse or recycling.