e-Stewards Standard Version 2.0 is drafted and we're excited to announce that we're in the review stage of the process. The Final Draft of the e-Stewards Standard is available now for viewing and comments by certified e-Stewards e-cyclers.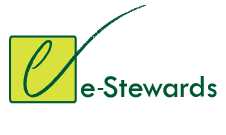 The e-Stewards Standard for Responsible Recycling and Reuse of Electronic Equipment® is a recycling specific environmental management system standard designed as the basis for the e-Stewards Certification. It was developed in 2008 with the input of experts in the recycling and electronics refurbishing industries, the environmental community, occupational health and safety professionals, and the certification and accreditation industries.
In 2010, the e-Stewards program gained its first certified recyclers, dedicated to safely, responsibly and ethically recycling end-of-life and broken electronics, otherwise known as e-waste.
With today's changing environmental landscape, it's more important than ever to have updated guidelines for accountably disposing of e-waste.  Which is why the e-Stewards program took the extra time to carefully consider all parts of the e-waste equation in developing a comprehensive update. Our update development was a multi-stakeholder process with input from the e-cyclers and electronic refurbishing industries, as well as other relevant industry-specific experts.
The Final Draft is now up for comments and will be finalized on November 1, 2013.  If you're a certified e-cycler, please check out the new version. If not, please have patience as we update our standard to include new guidelines as well as the same values and accountability you've come to expect from the e-Stewards program.