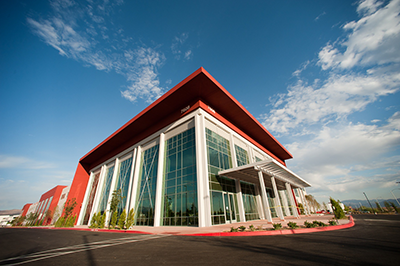 U.S. Micro, headquartered in Las Vegas, is a leading provider of data security and asset management services to Fortune 500 companies. Today it was announced that the company is pursuing e-Stewards Certification! By taking this step toward certification, U.S. Micro is highlighting their industry-leading IT asset disposition (ITAD) process. One that already exceeds common industry standards related to the environment and employee safety.
e-Stewards Certification is the international standard for proper disposal of electronic equipment. This standard prohibits the disposal of toxic waste in solid waste landfills and incinerators, its export to developing countries, and much more. In order to receive the e-Stewards designation, all facilities operated by a company must be certified. U.S. Micro has locations in Las Vegas, Atlanta and Dallas, and expects to be e-Stewards Certified in 2014.
"It is crucial that our customers know that we adhere to the highest environmental and employee safety standards when we process their retired IT devices," said Jim Kegley, founder and CEO of U.S. Micro. "Adding e-Stewards to our robust list of certifications is an important step because it validates the strict controls we already have in place to protect the environment and our employees."
Committed to a 100 percent no landfill policy, U.S. Micro refurbishes and resells 90 percent of the equipment it processes. The remaining 10 percent is EPA-compliantly recycled at the company's Next-Generation IT Demanufacturing and Distribution Center in Las Vegas, and then resold for use in finished products.
At e-Stewards, we are thrilled to see U.S. Micro take on the most rigorous requirements for ethical recycling and data security in the world. We look forward to supporting their progress.
U.S. Micro will add e-Stewards to a long list of designations related to both environmental controls and data security, including: R2:2008 (Responsible Recycling); IDC G.R.A.D.E. (Green Recycling Asset Disposal for the Enterprise); ISO 9001; ISO 14001:2004; and Payment Card Industry Data Security Standard (PCI DSS). The company is also a Microsoft Authorized Refurbisher and holds the American Institute of Certified Public Accountants (AICPA) Service Organization Controls (SOC) 2, Type II designation.
Photo Courtesy of U.S. Micro