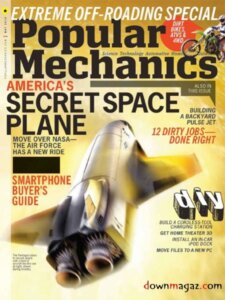 Excerpt from Popular Mechanics article "The Ever-Changing Landscape of E-Waste Recycling."
The Need for Stricter Standards
The process for developing a certification for e-waste actually began in 2006, and that system eventually became R2 certification in January 2010. BAN broke off from the industry-led R2 program to start the e-Steward standard, which was unveiled April 15, 2010, because R2 "continued to allow old toxin-laced electronics to be shipped abroad," says BAN's Jim Puckett.
The e-Steward standard bans the export of electronics to the developing world unless the devices contain "functioning, working products that have been tested." Recyclers who abide by the standards also must have stricter worker health and safety standards than R2, covering substances such as brominated fire retardants, and must require air monitoring and sampling for toxins, according to Sarah Westervelt of BAN.
Recyclers certified to R2's standards do allow the the export of certain focus materials (FM), including mercury, lead in CRT glass, and PCBs (polychlorinated biphenyls), as long as countries produce documentation accepting them. R2 discourages dumping or incinerating these materials, but e-Steward advocates point to a loophole in the language: "If circumstances beyond the control of the R2 recycler disrupt its normal management of an FM, it may consider these technologies to the extent allowed under applicable law."
In contrast, the e-Steward standard completely prohibits landfilling and incineration of e-waste under any circumstances. R2's language is more general, requiring recyclers to develop and use environmental, health and safety management systems of their choosing.
Eric Harris from the Institute of Scrap Recycling Industries argues that the e-Steward certification "is just not practical," and that its business model depends on "scaring everyone to believe that all electronics are hazardous, rather than restricting its flow to the Third World." (Under R2, e-wastes are defined as "scrap.") "Certifiers ought to help create a safer and more environmentally benign business overseas," Harris tells PM.
Some recyclers argue that stronger export standards could help bolster the domestic U.S. recycling industry, says Redemtech's Houghton. As certified e-Stewards, he says, "We could be encouraging these [recycling] jobs being performed in the United States, in facilities clean and safe, and with a living wage for their workers."
Ken Beyer, CEO of Cloud Blue, another firm that helps its customers recycle electronic assets, is shooting for e-Steward certification as well, and is among several companies planning to acquire both certifications. By meeting e-Steward's standard, he believes his company will "probably qualify for R2's standard at the same time."
With the continuing rise in consumer electronic waste—the United States produces some 2.25 million tons of e-waste each year, and only about 18 percent of that is recycled—having any transparent certification system for recyclers is an important first step.