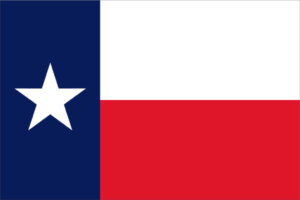 Austin, TX – Recycling advocates released two new reports which they say both demonstrate how little progress Texas has made in its effort to ramp up recycling programs for toxic electronic waste. They also expressed disappointment in the final rules adopted by the state environmental agency (Texas Commission on Environmental Quality, or TCEQ) for the new Texas TV TakeBack Law, and they say electronics manufacturers and retailers, as well as state lawmakers, must do more to keep toxic materials out of Texas landfills.
The non-profit group Texas Campaign for the Environment Fund (TCE Fund) released the reports at today's hearing at the Austin TCEQ headquarters. Making TakeBack Work Better in Texas shows that Texas saw its overall e-waste recycling figures drop for the first time in three years; Survey of Local Government References to Manufacturer TakeBack Recycling shows that city and county governments are still struggling to educate the public about new e-waste recycling programs.
The three commissioners of the environmental agency voted today to adopt rules to implement the new television recycling law, which goes into effect September 1st. Environmental leaders say the standards for convenient, responsible recycling remain weak and the state agency fell far short of the intent of the new law.
"The evidence shows that manufacturers recycled 2 million fewer pounds of toxic e-waste in 2011 than during the previous year, and yet our state environmental agency has adopted rules today that won't get electronics recycling going in the right direction again," said Zac Trahan, Program Director for Texas Campaign for the Environment Fund. "State lawmakers gave the environmental agency the authority to ensure that companies won't rely on 'sham recyclers' that actually export and dump our old electronics on developing nations overseas, but today the state agency sadly chose not use that authority."
Environmentalists also say the new rules won't result in easy, convenient recycling for all Texans because the state environmental agency is relying on mail-back programs that very few Texans will actually use for electronics recycling. Activists are calling on Walmart, the world's largest retailer, to help make convenient recycling a reality.
"Walmart has locations in every corner of Texas—this would be the most convenient option for the biggest number of people. Because the TCEQ has utterly failed to take very simple steps to make sure all Texans have convenient recycling options, we're asking Walmart to partner with electronics manufacturers to offer e-waste recycling, just like Best Buy already does," said Jeffrey Jacoby, Staff Director for Texas Campaign for the Environment.
Several state legislators from both parties sent letters to the three TCEQ commissioners urging them to adopt more effective recycling rules. In addition, responsible electronics recyclers urged the agency to adopt stronger rules.
The producer takeback recycling programs for televisions must be in operation by September 1, 2013, or retailers and producers cannot sell their products in Texas. Environmental leaders anticipate that more lawmakers will weigh in again during the next legislative session. Activists have launched a new drive to get 50,000 Texas residents to sign the "I Recycle, I Vote" pledge, promising to keep recycling issues such as this in mind when they vote in the 2012 elections.
"Unfortunately, we've seen that our state environmental agency won't lift a finger to help Texans recycle unless forced to do so by lawmakers," said Mr. Jacoby. "The State Legislature will have to clarify in the 2013 legislative session that Texas won't tolerate irresponsible sham recycling that poisons people—and we won't allow companies to leave badly under-funded city and county governments 'holding the bag' for the cost of recycling, either."
Both new reports can be found on www.texasenvironment.org/fund.