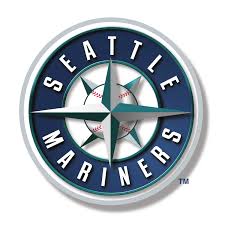 For the first time ever, Basel Action Network (BAN) has recognized a pro sports team, the Seattle Mariners, for responsible electronic waste (e-waste) management and granted them the designation of e-Stewards® Enterprise.
e-Stewards Enterprises pledge to do their part to prevent the hazardous materials in e-waste from causing harm to people and the environment, particularly by not exporting toxic waste to developing countries.
"Through our comprehensive sustainability policy, the Mariners work to reduce our impact on the environment. This pledge is something we can do to ensure that the recyclers we work with are responsibly handling the waste we turn over to them," said Scott Jenkins, Seattle Mariners Vice President, Ballpark Operations.
"At this pivotal moment in the worldwide e-waste crisis, the Seattle Mariners join a growing number of business, academic and governmental leaders taking action to stem a toxic tide engulfing poorer communities in Africa and Asia" said Jim Puckett, Executive Director of BAN. "We are very impressed by this act of leadership on this matter."
As an e-Stewards Enterprise, the Seattle Mariners commit to using, when possible, e-Stewards certified electronics recyclers. e-Stewards recyclers undergo an independent audit each year to guarantee they will not export hazardous e-waste to developing countries, dump such waste into municipal landfills, nor use prison labor for managing such waste. Further, they use state-of-the-art data destruction technologies and practices to prevent loss of private data.
Over 70 environmental groups and over 70 other Enterprises endorse the e-Stewards program, which was developed by BAN.