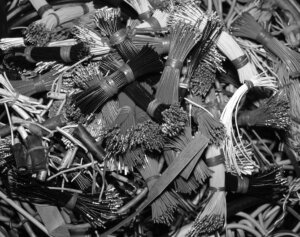 Tulsa, Oklahoma, June 19 2012
 – 
Natural Evolution
, a Native American, woman-owned electronics recycling company based in Tulsa, has become Oklahoma's first recycler certified to the
e-Stewards Standard
for Responsible Recycling and Reuse of Electronics. The award of the e-Stewards certification was the result of passing a rigorous audit to ensure globally responsible handing of electronic waste, and also included an ISO 14001 environmental management system certification, as well as an R2 Certification, a secondary certification for the electronics recycling industry.  E-Stewards is considered to be the gold standard for responsible electronics recycling, being the most rigorous and comprehensive.
According to Traci Phillips, CEO of Natural Evolution, her decision to undergo certification confirms the company's decade-long commitment to recycling electronics without causing environmental, economic or social harm anywhere in the world.
"It is our belief that the e-Stewards Standard is by far the most rigorous,  and responsible standard that exists today for the electronics recycling industry," Ms. Phillips said. "It provides for the continuous monitoring and auditing of downstream recyclers and material flow, ensures the proper handling of e-waste, and prevents the illicit export of hazardous waste to developing countries."
Natural Evolution has a culturally diverse team of employees that are dedicated to responsible recycling of hazardous electronic waste within the United States.
"We're thrilled to have Natural Evolution as a member of our growing community of responsible Certified e-Stewards Recyclers," said Jim Puckett, Executive Director of the Basel Action Network. "They bring truly responsible electronics recycling services to companies and communities throughout the Southwest & Midwest regions of the United States."