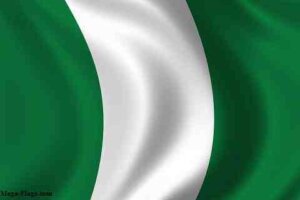 From the Nigerian Observer newspaper:
ABUJA- The National Environmental Standards and Regulations Enforcement Agency (NESREA has vowed to clamp down on importers of out-dated electrical and electronic equipment, popularly known as e-waste.
This was contained in a statement signed by Mr Sule Oyofo, the agency's Chief Press Secretary and made available to in Abuja.
NESREA said that to accomplish the task, it would collaborate with security agencies operating in various ports in the country.
The statement denied allegations that NESREA had illegally seized some containers, with e-waste products, belonging to Grimadi Shipping Agency Ltd in Alaba International Market, Lagos.
NESREA, in its counter-affidavit claimed that the containers were "laden with unusable electrical and electronics equipment, containing Cathode Ray Tubes (CRT), describing the products as "highly toxic".
The CRT is a vacuum tube, containing an electric gum (a source of electrons) and a fluorescent screen used to view images.
The statement, however, added that NESREA had filed a case against Grimadi for allegedly importing harmful electrical and electronic products, classified under Special Criminal Provisions Act.
According to the organisation, NESREA's Legal Adviser, Mr Bola Odugbesan, signed the charge against Grimadi, adding that upon conviction, importers of such products risked life imprisonment without option of fine.
The case comes for definite hearing on July 17, at the Federal High Court in Lagos, the statement said.
It also said that the agency had commenced criminal proceedings against Airtel for allegedly violating environmental laws by siting base stations in Lafia and Owerri.
"NESREA, consequent upon the sealing of two base stations in Lafia and Owerri, has commenced criminal proceedings against Airtel.
"The company has been charged with violating the statutory stipulated setback provided in the National Environmental Standards for Telecommunications and Broadcast Facilities Regulations, 2011.
"The Lafia case will come up for hearing on May 15 while that of Owerri will come up on May 17, at various High Courts," it added .