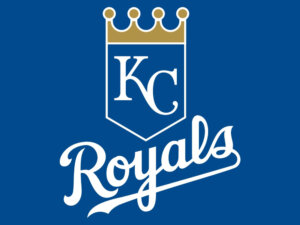 Vintage Tech Recyclers takes pride in creating greater awareness surrounding the E-Waste industry and how residents can responsibly recycle their electronics.  When given the opportunity to work with organizations who share our purpose, it creates long term benefits for the planet and its citizens.
The Kansas City Royals, Interstate Batteries, Players for the Planet, Goodwill and Bridging the Gap collaborated with Vintage Tech Recyclers to host an e-waste recycling drive on Friday, August 23 and Saturday, August 24.  The two day event welcomed over 500 area residents to Kauffman Stadium and Overland, Kansas, generating over 25,000 pounds.  This year's event provided a simple and convenient way for Royals fans and local residents to recycle old electronics and used batteries while being greeted by Royals player who distributed for ticket vouchers for a Royals game.  Those players included Royals pitcher Jeremy Guthrie and infielders Mike Moustakas and Chris Getz.
Players for the Planet is a non-for-profit organization consisting of a lineup of Major League Baseball players with a simple mission of driving environmental awareness throughout major metropolitan markets throughout the United States.  "As an e-Stewards, R2,  and ISO 14001, we felt that teaming up with Players for the Planet was a great fit.  The missions of our organizations and the list of additional partners in this two day event provided a great opportunity to promote awareness throughout the Kansas City area, and assist in a responsible solution to the local community" said Karrie Gibson, Vintage Tech Recyclers' Founder and President.
Vintage Tech Recyclers is looking forward to offering electronics recycling to Royals fans in 2014, while they collaborate with the team, Interstate Batteries, Players for the Planet and Bridging the Gap.  For more information about electronics recycling, please visit our website at www.vintagetechrecyclers.com  or to view more information on how the event was started visit http://www.youtube.com and search for Toby Cook, KC Royals.