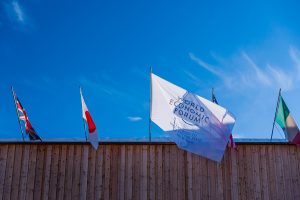 End-of-life electronics received attention at the World Economic Forum meeting this month. A report from several global entities called for a systemic change to stem rising volumes of unrecovered devices.
The report, titled "A New Circular Vision for Electronics: Time for a Global Reboot," was authored by United Nations entities, the Basel Convention, the International Telecommunication Union and other stakeholders.
The World Economic Forum is a nonprofit organization that describes its mission as engaging "the foremost political, business and other leaders of society to shape global, regional and industry agendas." Its annual meeting was held in Davos, Switzerland last week. E-scrap management was one of numerous environmental issues discussed during this year's forum.
Read full article here.