In taking steps to make this past Super Bowl greener, the NFL partnered with Verizon and Broadway Green Alliance to keep electronic waste out of landfills.  The environment scored big when AnythingIT, a certified e-Stewards facility, recycled the e-waste.
Earlier in January, the NFL, working with Verizon and Broadway Green Alliance, sponsored an electronic waste take-back event in two locations. One of those locations was Times Square, NY, the other Fair Lawn, NJ.
Broadway Green Alliance chose AnythingIT to safely, ethically and responsibly recycle the 9,000 pounds of e-waste collected. "This equipment, a lot of it is filled with known carcinogens … if it ends up in the landfill it will seep down into the water supply and it becomes part of what you're going to be drinking out of the tap, becomes what you start to breathe," said Paul Brundage, senior vice president of sales at AnythingIT.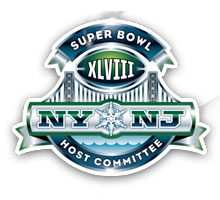 With 9,000 pounds of e-waste staying in the states to be recycled, the NFL won huge points with environmentalists. "The NFL is doing a better job reducing greenhouse gases and offsetting carbon than the state of New Jersey is," said Jeff Tittel, president of the New Jersey chapter of the Sierra Club.
To see how you can help the environment score big, click here to find a certified e-Stewards recycler in your area.