All of us at e-Stewards would like to say a heartfelt thank you to our 2015 E-Scrap sponsors.With the help of our generous sponsors, we were able to have a presence throughout E-Scrap.
Our Message at E-Scrap
Jim Puckett, Executive Director of the Basel Action Network, was on a panel discussing exportation, which the e-Stewards Standard supports in certain situations. Program administrators held an e-Stewards introductory workshop explaining what the e-Stewards program is, how to become certified, and what the benefits of certification are.
The administrators also held a networking event where e-Stewards Certified Recyclers and Refurbishers spoke about the innovative techniques they're using to stay ahead in a turbulent industry and how e-Stewards Certification is helping them stay ahead. Attendees were able to network with e-Stewards Certified Recyclers and Refurbishers and speak directly to program administrators.
Doing Recycling & Refurbishing Right
e-Stewards certified recyclers and refurbishers work hard to ensure IT assets are processed efficiently, safely, and ethically. Part of our message at E-Scrap was that responsible recycling and refurbishing can actually increase business, land better clients, and contribute to safer ecosystems and communities. And that e-Stewards recyclers and refurbishers are some of the best at what they do.
We took this message to E-Scrap and built better brand recognition for our organization and e-Stewards Certified Recyclers and Refurbishers.
We'll continue to work hard to grow awareness of the positive impact e-Stewards certification has on businesses and the world. We couldn't have done this without the sponsorship from the following e-Stewards Certified Recyclers and Refurbishers: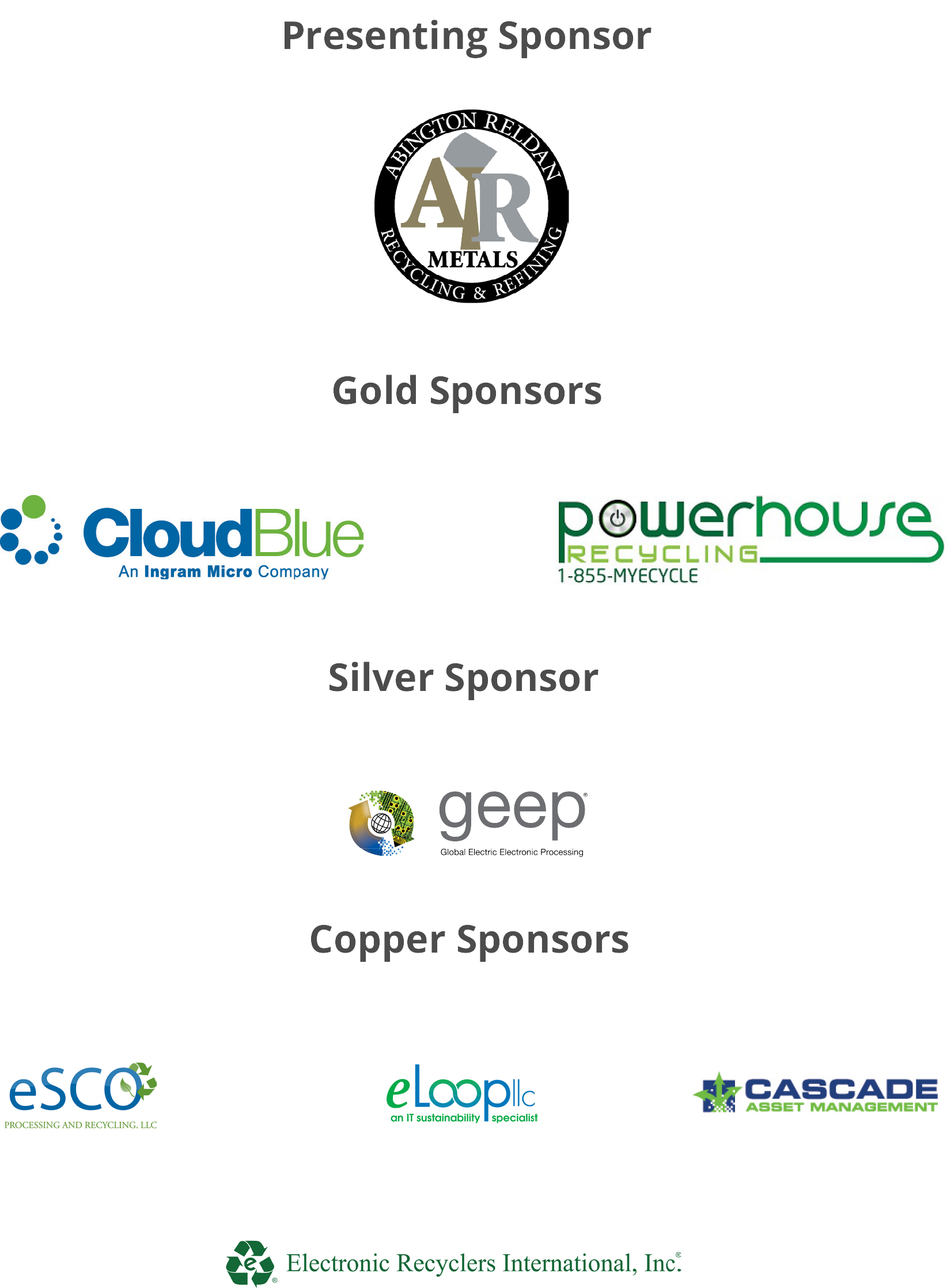 Thanks again to our sponsors and all who helped us with this years' E-Scrap.
Sign up for our newsletter to receive the latest electronic recycling and refurbishing industry news.