The e-Stewards staff is comprised of a diverse team of individuals with backgrounds in entrepreneurship, policy, advocacy, marketing, public health, and IT.
e-Stewards Staff
---
Greg Swan
Interim Director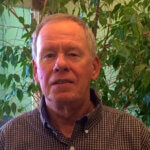 Greg Swan serves a dual role as the Interim Director and the e-Stewards program Certification Director. He is responsible for the overall design, implementation, and maintenance of the program worldwide. In this capacity, Greg interfaces with e-Stewards organizations, accreditation bodies, certification bodies, auditors, and auditor training providers to promote consistent application of the e-Stewards standard and certification program requirements. Greg oversees the implementation of the program through an on-site witnessing program in conjunction with accreditation bodies, and is the first contact point for issues related to Standard interpretation and questions of application. Greg's background in third-party certification program development, audit management, and operation dates back more than 25 years and includes direct involvement with other industry specific certification programs including automotive, aerospace, and telecommunications along with earlier versions of recycling industry certification.
back to top
Sarah Westervelt
Policy Director
Sarah Westervelt is the e-Stewards Policy Director for the e-Stewards certification program. Her work includes a key role in the development and administration of the e-Stewards accredited certification program, as well as participation in the international Basel Convention meetings and multi-stakeholder processes such as EPEAT (Electronic Product Environmental Assessment Tool) and the Basel partnership PACE program (Partnership for Action and Computing Equipment). Through global advocacy, policy, market solutions, and education, Sarah provides guidance to governments, institutions, corporations, and the public to go beyond regulations and current practices, and to better understand existing international laws that pertain to trade in toxic wastes and best management practices for reusing and recycling electronics. Sarah has a Master's Degree in Organizational Systems Renewal from Antioch University, and worked for years as a consultant in organizational development prior to joining the Basel Action Network in 2001.
back to top
Mandy Knudtson
Business DIrector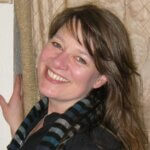 Mandy Knudtson is the e-Stewards Business Director. In her role she provides guidance for electronic recyclers entering the e-Stewards certification program, offers on-going support to members, as well as initiates ongoing program development of the e-Stewards certification program. Mandy facilitates program activities and collaborative efforts conducive to a high performance teams to promote the e-Stewards program and brand to a global audience. Mandy holds a Masters Degree in policy studies from the University of Washington where she continues to be involved with current students. Through a community-based learning program, Mandy works with the students to promote increased awareness on the importance of proper recycling of hazardous electronic waste.
back to top