The e-Stewards staff is comprised of a diverse team of individuals with backgrounds in entrepreneurship, policy, advocacy, marketing, public health, and IT.
---
Mandy Knudtson
Business Director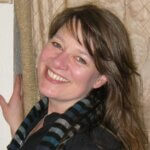 In my role, I'm the first point of contact for electronic recyclers and refurbishers pursuing e-Stewards certification. I provide guidance and ongoing support to certified companies, initiate program development, and ensure the maintenance and integrity of the policies and procedures of the e-Stewards program. I manage internal and external program activities with the objective of increasing awareness of the e-Stewards brand to a global audience. I have a Master's Degree in Policy Studies with a focus on environmental issues from the University of Washington. Prior to BAN, my background is corporate and entrepreneurial, through which I have built a strong foundation for networking and relationship building.
back to top
Bob Akers
Enterprise Director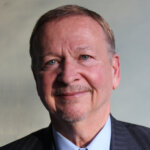 In the role of e-Stewards Enterprise Director, I work with corporations, organizations, government and Certified e-Steward recyclers to develop opportunity.  Previously, I worked in the electronics recycling industry for 13 years, most recently as executive director of the not-for-profit Surplus Exchange in Kansas City, Mo., where I guided my team to become an early pledged e-Stewards company, and we successfully completed a total of seven e-Stewards certification audits. I've also served on the e-Stewards Leadership Council since its inception. I'm proud to have signed Kansas City, Mo., as an e-Stewards Enterprise in 2015 and have worked with the city to develop their "ConnectHome" program, which provides refurbished computers and internet access to residents in public housing. I'm married for 27 years with two grown kids, and hold a degree from the University of Kansas.
back to top
Greg Hansa
Conformity Assurance Manager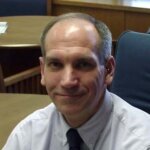 Greg Hansa contracts with e-Stewards as the Conformity Assurance Manager, where his responsibilities include performing witness audits, conducting performance verification inspections, and providing technical and interpretive assistance to the program.

Mr. Hansa also operates G. Arthur Associates, providing consulting in quality, environmental and health & safety management system development and improvement as well as providing contract management system auditing and training services. He has more than 25 years of experience working in the management system consulting, auditing and certification industry, including thousands of audit days, both domestically and internationally, including leading the first QS-9000 audit in Asia, the first ISO-14001 audit in Mexico and the first accredited RIOS audit in the United States.

Before becoming independent, Mr. Hansa was the Global Technical Director at SGS, one of the world's largest certification bodies. Based in the SGS Headquarters office in Geneva Switzerland, he provided technical support and direction to operations worldwide, ensured group-wide technical performance levels were maintained, facilitated continual improvement and maintenance of corporate accreditations and represented SGS at the governmental and standards makers level by providing expertise in the development of standards and related interpretations.
back to top